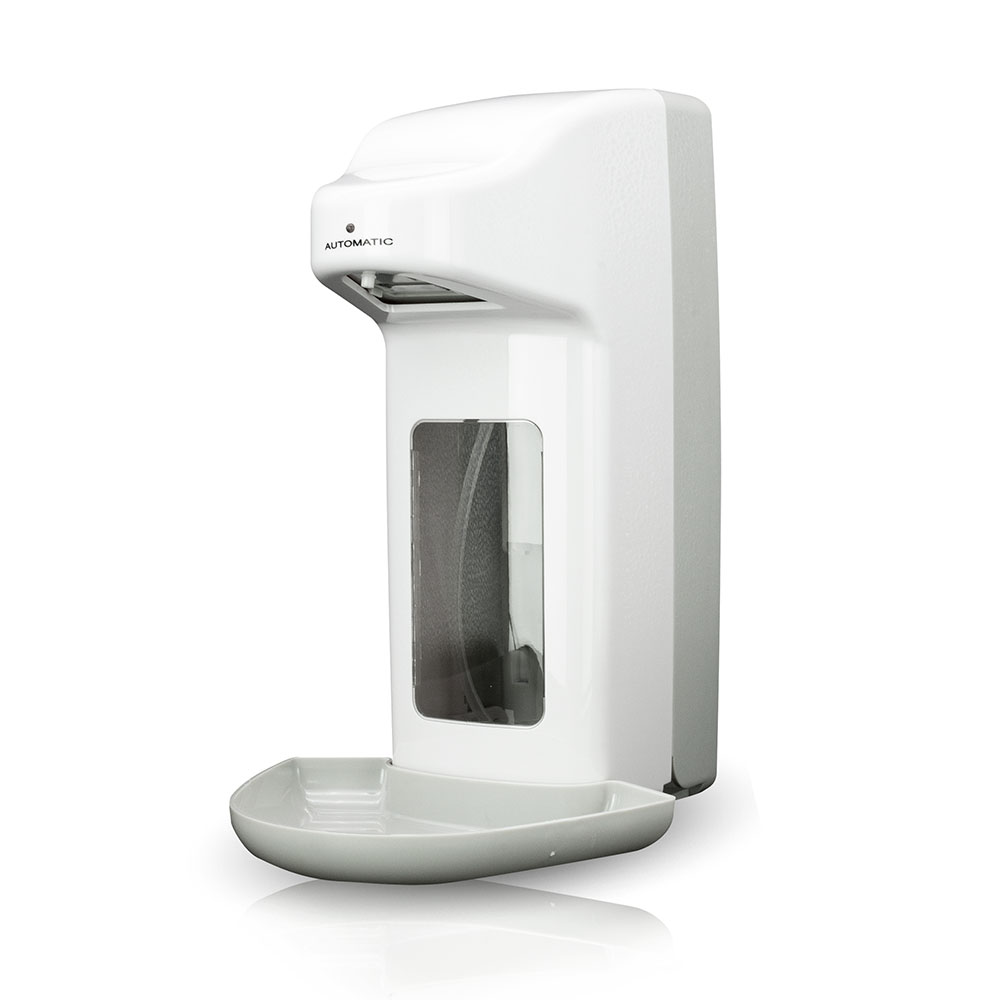 Automatic touchless dispenser

First and only dispenser with jetroller pump (dripping pump)

For inviscid liquid alcoholic disinfectants, disinfectant gel and liquid soap

Runs on only 4 AA batteries with a guaranteed run time of min. 30.000 dispensing cycles

Four adjustable volumes from 1.6ml to 6.4m

Dripping tray and mounting kit included
Skin care is the range of practices that support skin integrity, enhance its appearance and relieve skin conditions. They can include nutrition, avoidance of excessive sun exposure and appropriate use of emollients.
Emollients are medical moisturisers used to help to treat for example eczema. They come in different forms: creams, ointments, lotions, gels and sprays. 
They are different from cosmetic moisturisers in that they are often unperfumed. 
Emollients form an essential part of the therapy for all dry skin conditions. They are safe and effective – a good skin care routine using emollients can soothe, moisturise and protect the skin, helping to reduce the number of eczema flares.
In cosmetic skin care range also anti-ageing additives are used.
Important today are the sun protecting  filter systems UVA and UVB that will help to prevent skin problems from excessive exposure.
Care experts recommend Rheoderma!