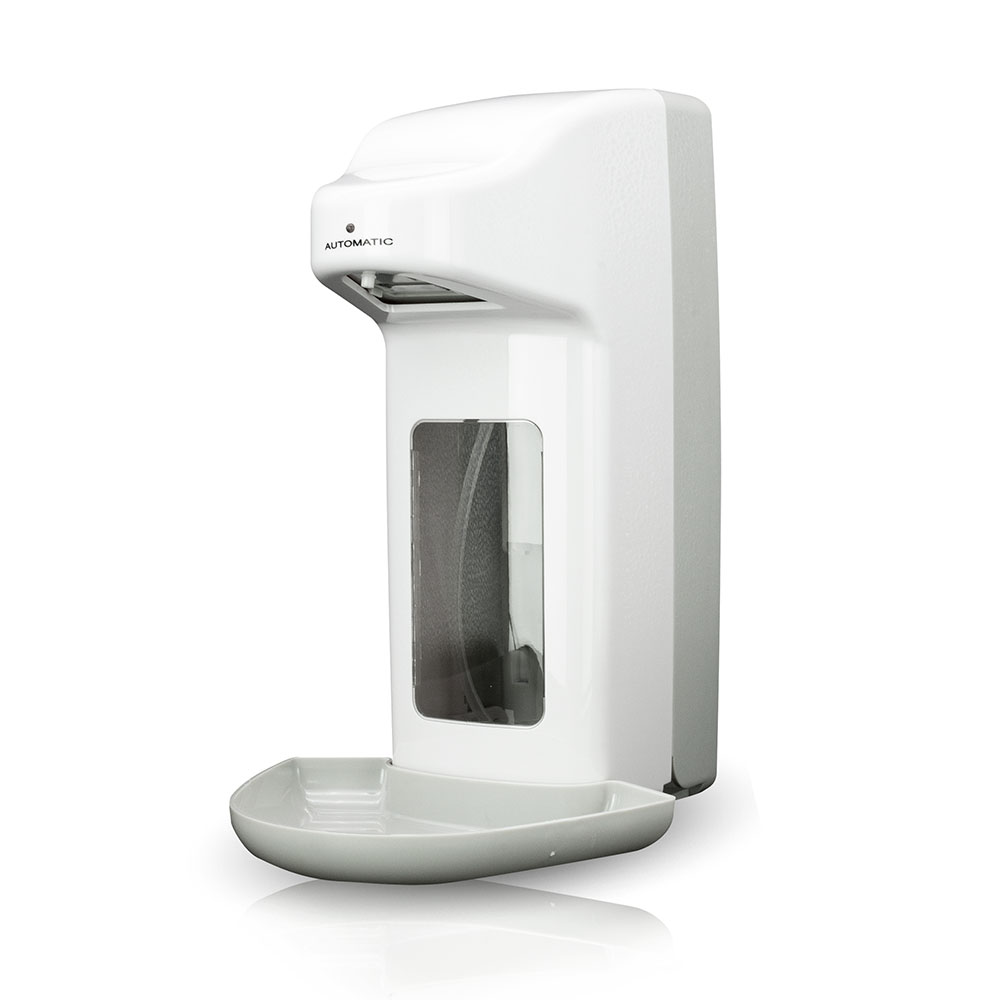 Automatic touchless dispenser

First and only dispenser with jetroller pump (dripping pump)

For inviscid liquid alcoholic disinfectants, disinfectant gel and liquid soap

Runs on only 4 AA batteries with a guaranteed run time of min. 30.000 dispensing cycles

Four adjustable volumes from 1.6ml to 6.4m

Dripping tray and mounting kit included
Rheoclean is the international sales agent for all the Euraneg customers outside of the DACH countries.
Euraneg is a leading developer and manufacturer of dosing dispensers with a focus on hand hygiene for more than ten years.
Euraneg holds international patents for various pump technologies and dispenser systems.
Our innovations are always oriented towards the needs of our customers. While implementing new regulatory requirements such as hygiene guidelines, user orientation and flexibility are key.
Euraneg is a long-standing supplier to the German hygiene industry. As a "White Label" partner, we develop exclusive, tailor-made complete solutions for other companies within the scope of customizing.
Thanks to the wide range of printing and color options, the products can be individualized according to customer requirements. This also includes creative design concepts, with which Euraneg keeps and design the products attractive beyond the classic applications in hospitals, retirement homes, and medical practices, also for many other industries such as retail, hotels and restaurants, gas stations, etc.
Besides Euraneg, Rheoclean can supply you a cheaper range of automatic dispensers that are suited for almost any kind of liquids. If you do not need the high level Euraneg dispenser, very good suited for the medical branch, ask us for the other possibilities.